Ads for a Fiber Optics Company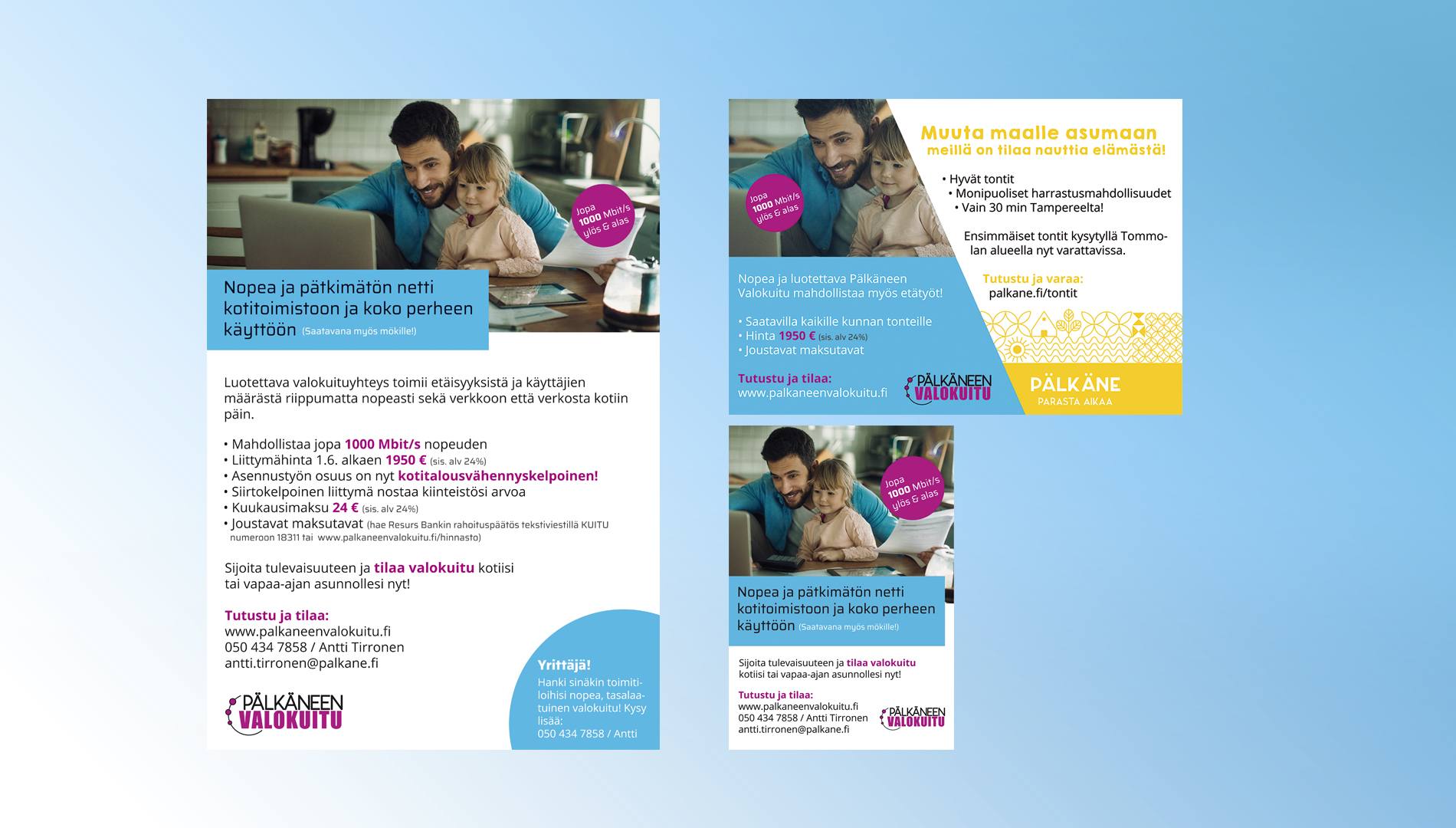 The local fiber optic grid company Pälkäneen Valokuitu wanted to refresh their advertising on the eve of completing the grid after 4 years of building. We created a corporate style around their existing logo and took it to use in a series of print advertising in some of the local papers. The look reflects the website (which we also upgraded) and pulls together the key information on why anyone should opt for fiber optics in their home, business or vacation home and when they do, who to contact.
Interested? Let us contact you!